PLAYERS NAME

PLAYERS AGE

PLAYERS GRADE

PLAYERS SCHOOL

MALE/FEMALE

PARENT/GUARDIAN

CONTACT PHONE #

E-MAIL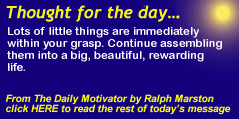 CHAMPIONSHIP CLINIC REGISTRATION

WHAT:

A basketball clinic designed for boys and girls in grades K-8.
WHEN: The clinic will be held Sunday December 27, 2015 from 9am - 12pm / 1pm - 4pm

WHERE: COVINA HIGH SCHOOL

CAMPERS RECEIVE: 6 hours of instruction in the fundamentals instrumental to youth basketball success, including shooting, dribbling, passing, rebounding, and man to man defense.

FEATURES: The one day program will include the introduction of fundamental skills, with take home drills for continued improvement, as well as competitions between campers of equal skill levels.

STAFF: Any staff will be certified Positive Coaching Alliance Double-Goal Coaches

FEE:

The cost of this clinic is $80 for a full day or $40 for half-day, and is due upon registration. A limited number of applications will be accepted, so please register and pay online to reserve a spot at
http://www.basketball4all.net/championshipclinic.html
LATE REGISTRATION: Registration should be completed by Dec 23rd. Late registration may be accepted at the door on Dec 27th beginning at 8:00 AM

LUNCH: 12 - 1pm Bring your own lunch

ADDRESS: 463 S. Hollenbeck

Covina, CA

91723

QUESTIONS: Any questions you may have regarding the camp should be directed to (909) 542 - 8255.

SUNDAY DEC 27, 2015

at COVINA HIGH SCHOOL

FEATURING

POSITIVE COACHING ALLIANCE

DOUBLE-GOAL COACHES

25% off for

CVNJB players!